Newsroom
---
Our partners help us thrive and provide the best service where it is needed most. This is where we showcase the work we do with our partners. 
---
October 2020 - Pearl Elegance Foundation partners with Psi Epsilon Omega Chapter of Alpha Kappa Alpha Sorority, Inc., to raise close to $20,000 to help Maryland families.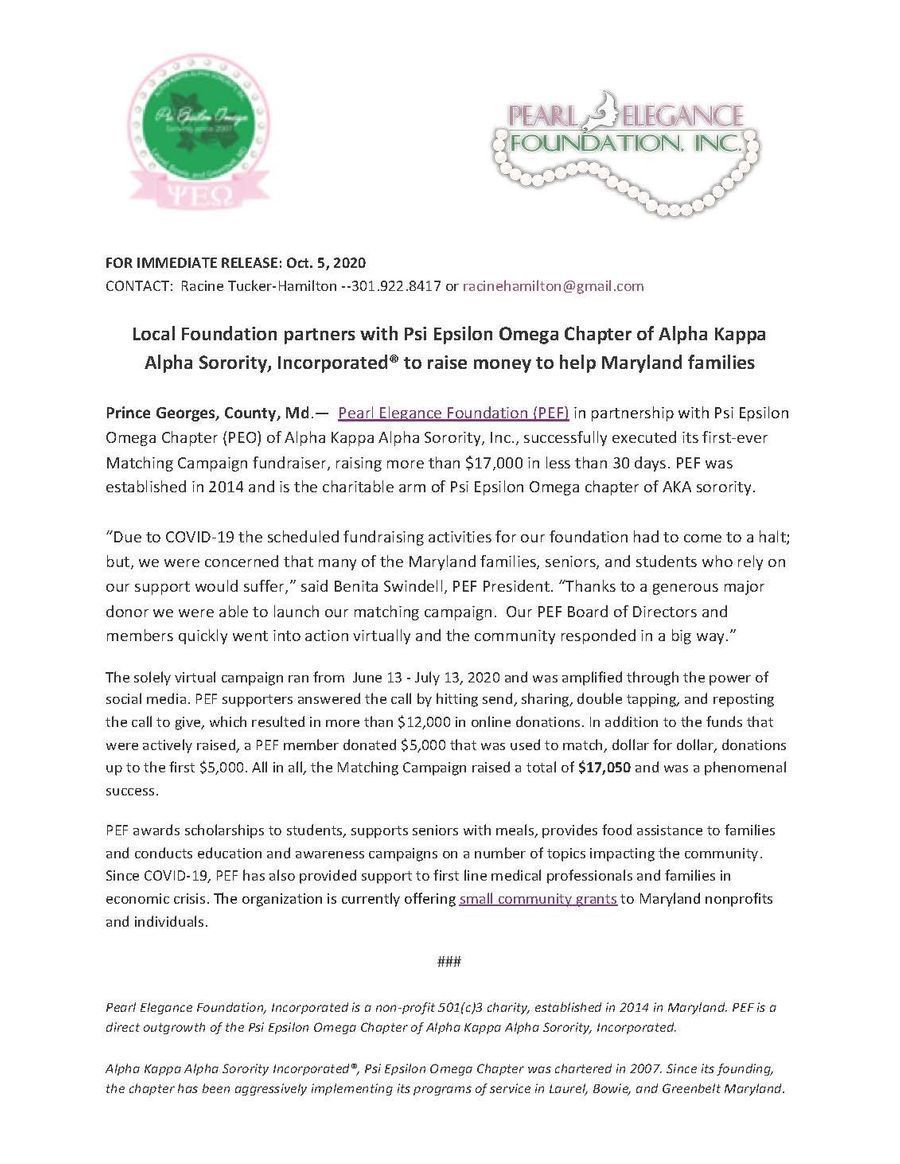 ---
September 2020 - Voter Engagement Efforts in Laurel, Bowie, and Greenbelt, Maryland 
Click on Press Release to connect to We Can website for details.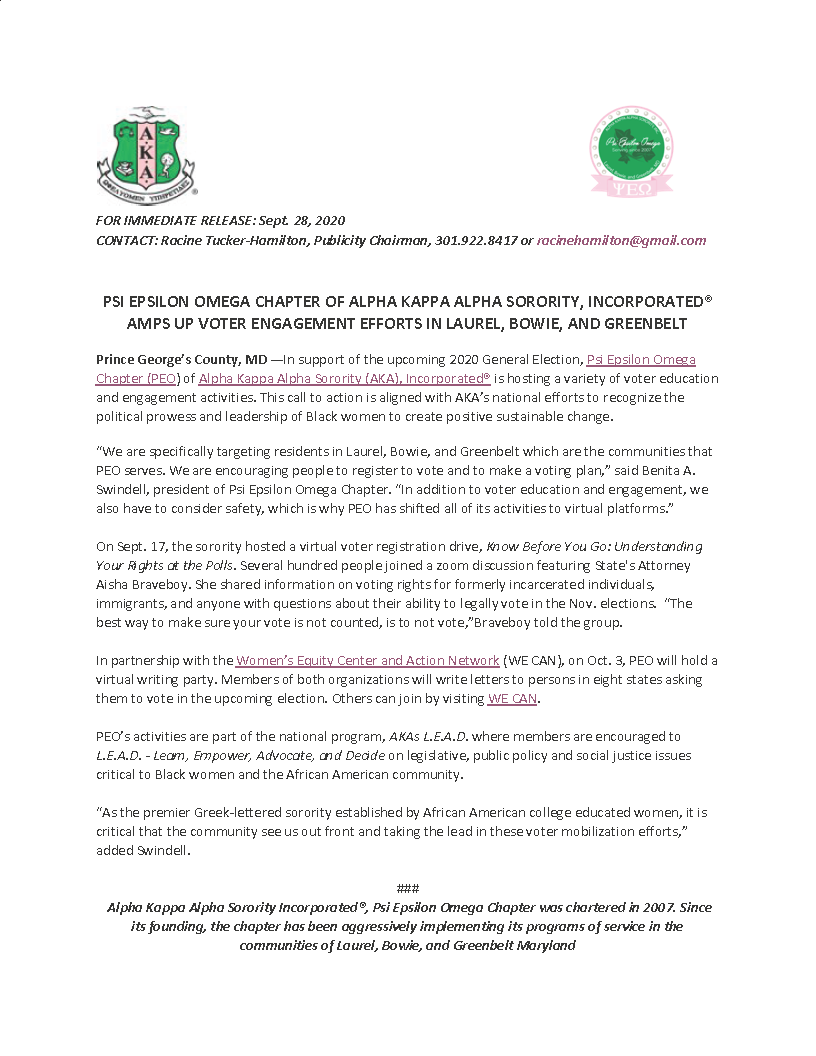 ---
April 2020 - Maryland Chapter of International Sorority Receives Prestigious Community Service Awards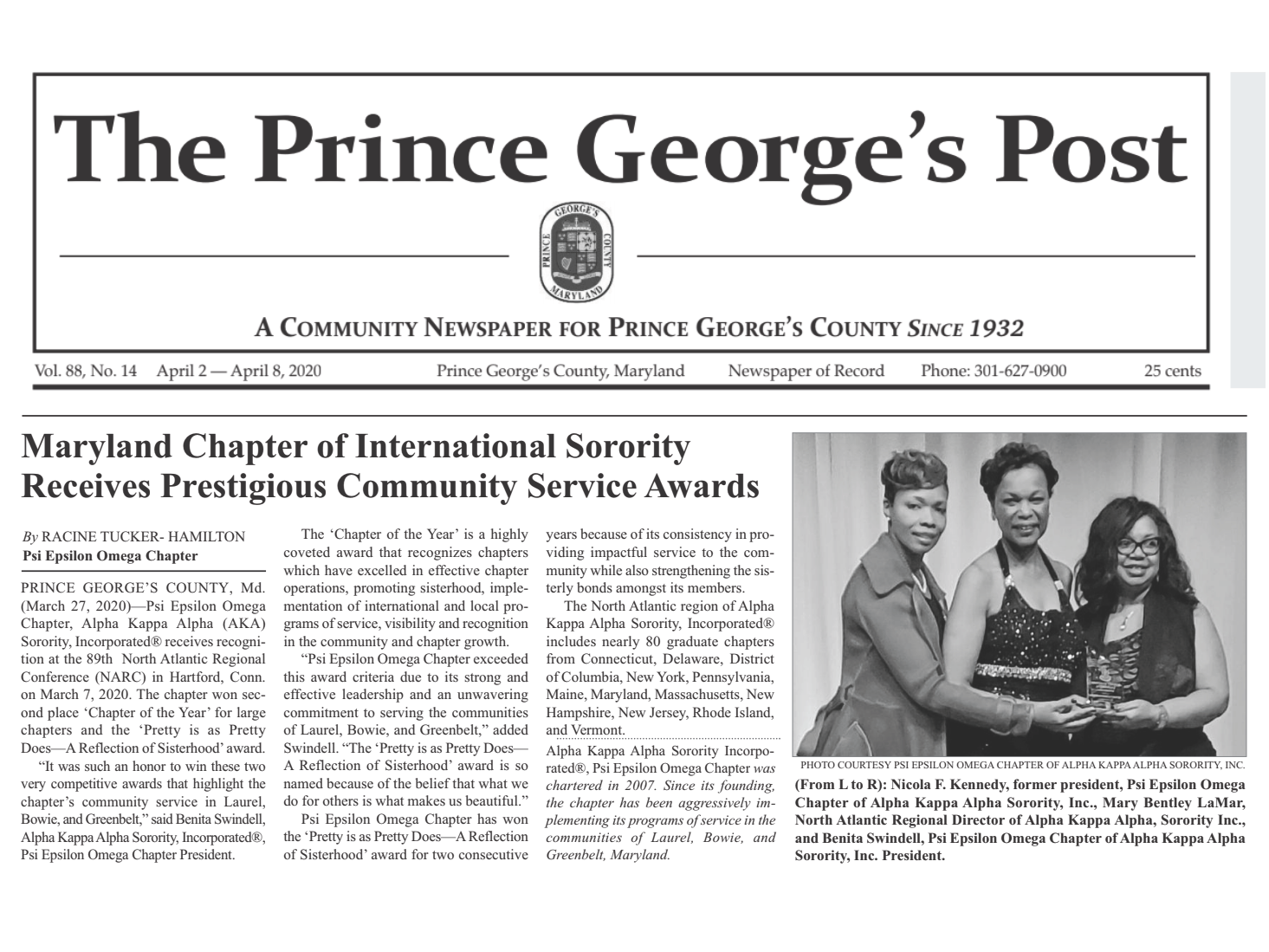 ---
March 2020 - Psi Epsilon Omega Chapter of Alpha Kappa Alpha Sorority, Inc., in Prince George's County, Md., Collects More than 1,000 Pairs of Shoes to Help Fight Global Poverty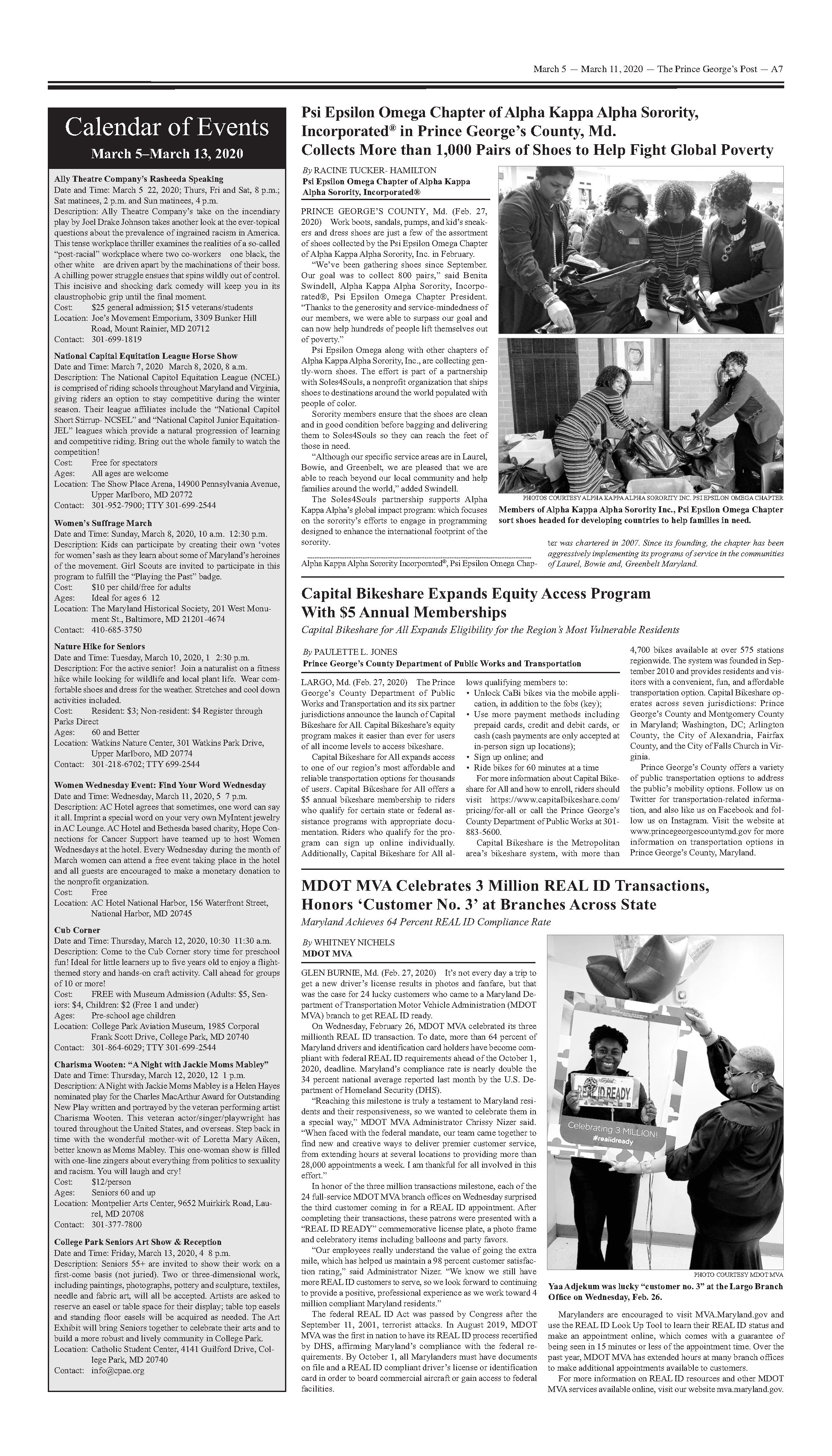 ---
January 2020 - Psi Epsilon Omega Chapter of Alpha Kappa Alpha Sorority, Inc., Supports Vulnerable Communities in Greenbelt, Bowie and Laurel on Martin Luther King, Jr., Day of Service