Newsroom
---
Our partners help us thrive and provide the best service where it is needed most. This is where we showcase the work we do with our partners, post announcements and press releases. 
---
A Moment in History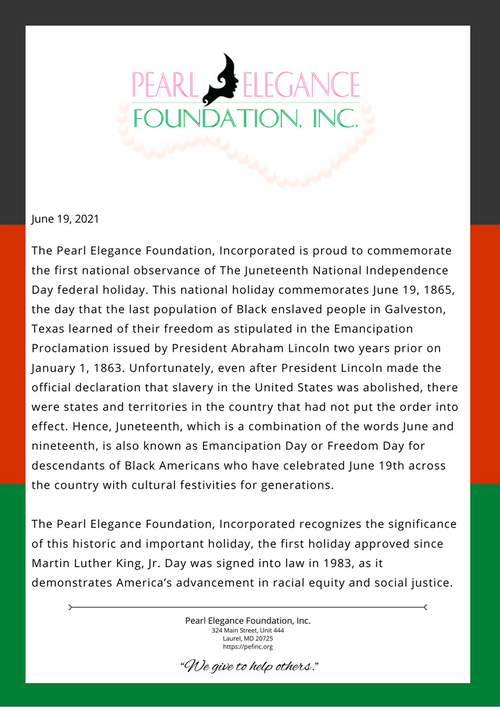 Learn more 
President Biden signs bill into law making Juneteenth a national holiday.
Long overdue! Making Juneteenth a Federal Holiday.
Understanding the origins and importance of Juneteenth.
---
October 2020 - Pearl Elegance Foundation partners with Psi Epsilon Omega Chapter of Alpha Kappa Alpha Sorority, Inc., to raise close to $20,000 to help Maryland families.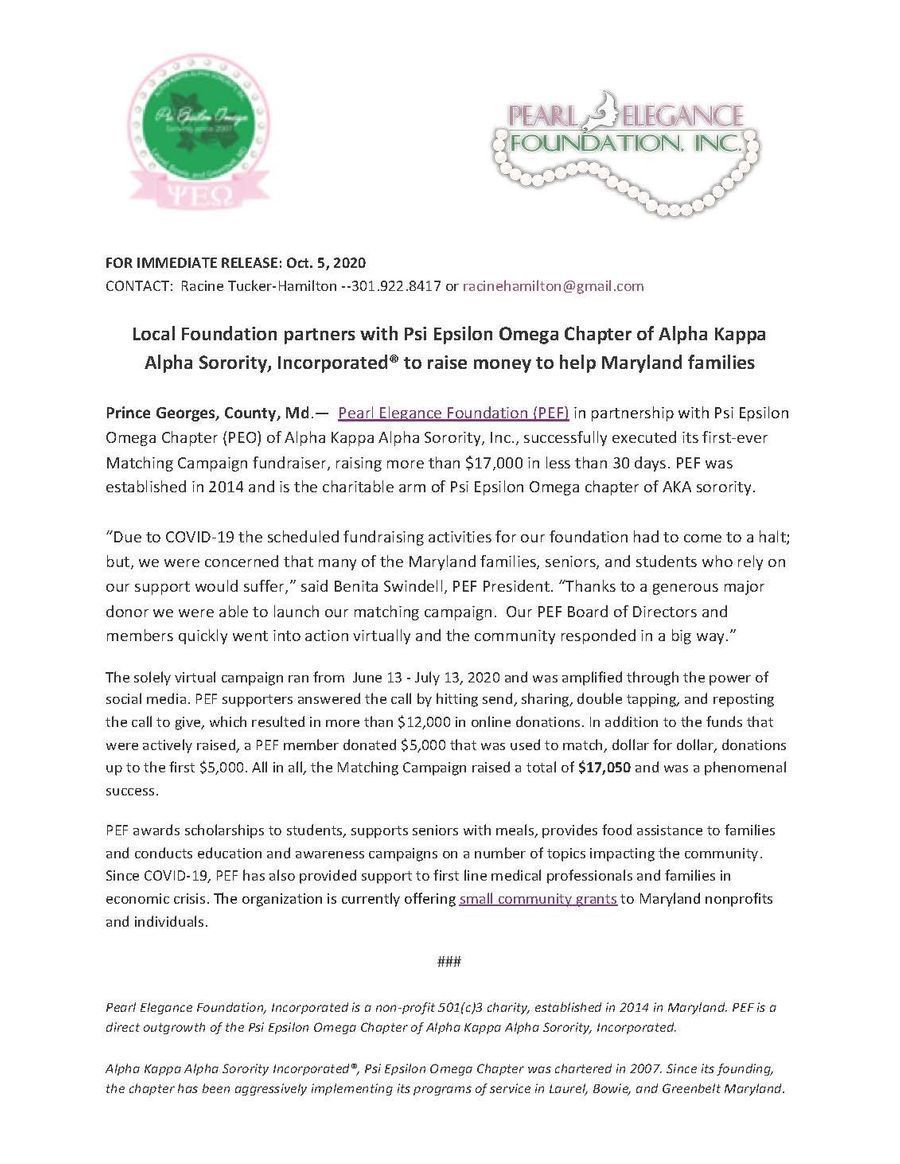 ---
September 2020 - Voter Engagement Efforts in Laurel, Bowie, and Greenbelt, Maryland 
Click on Press Release to connect to We Can website for details.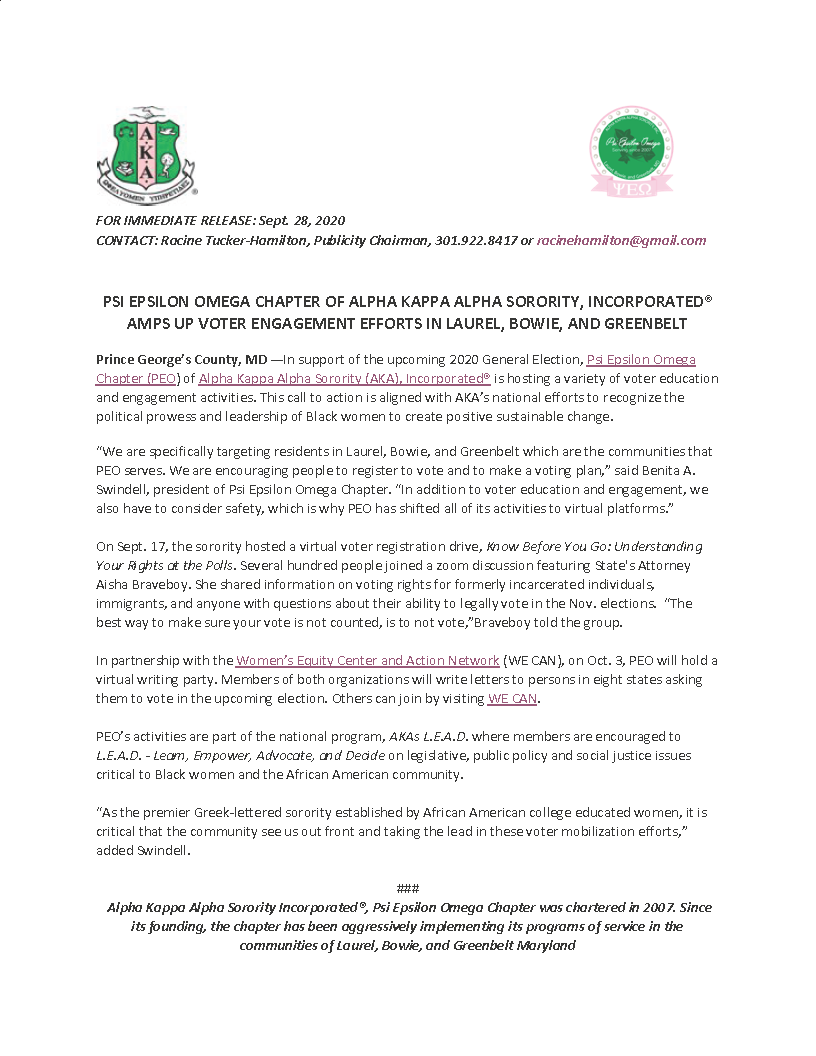 ---
April 2020 - Maryland Chapter of International Sorority Receives Prestigious Community Service Awards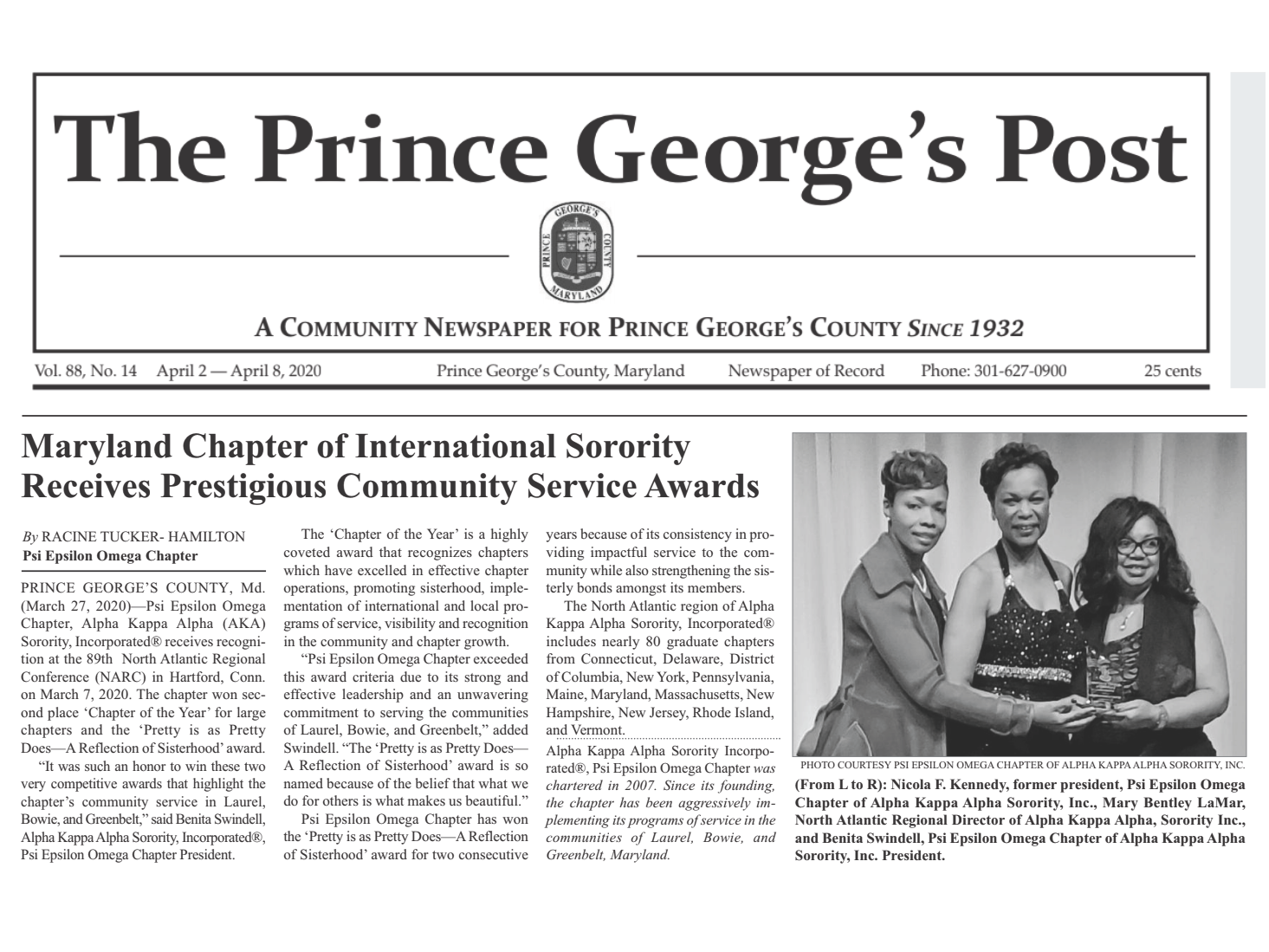 ---
March 2020 - Psi Epsilon Omega Chapter of Alpha Kappa Alpha Sorority, Inc., in Prince George's County, Md., Collects More than 1,000 Pairs of Shoes to Help Fight Global Poverty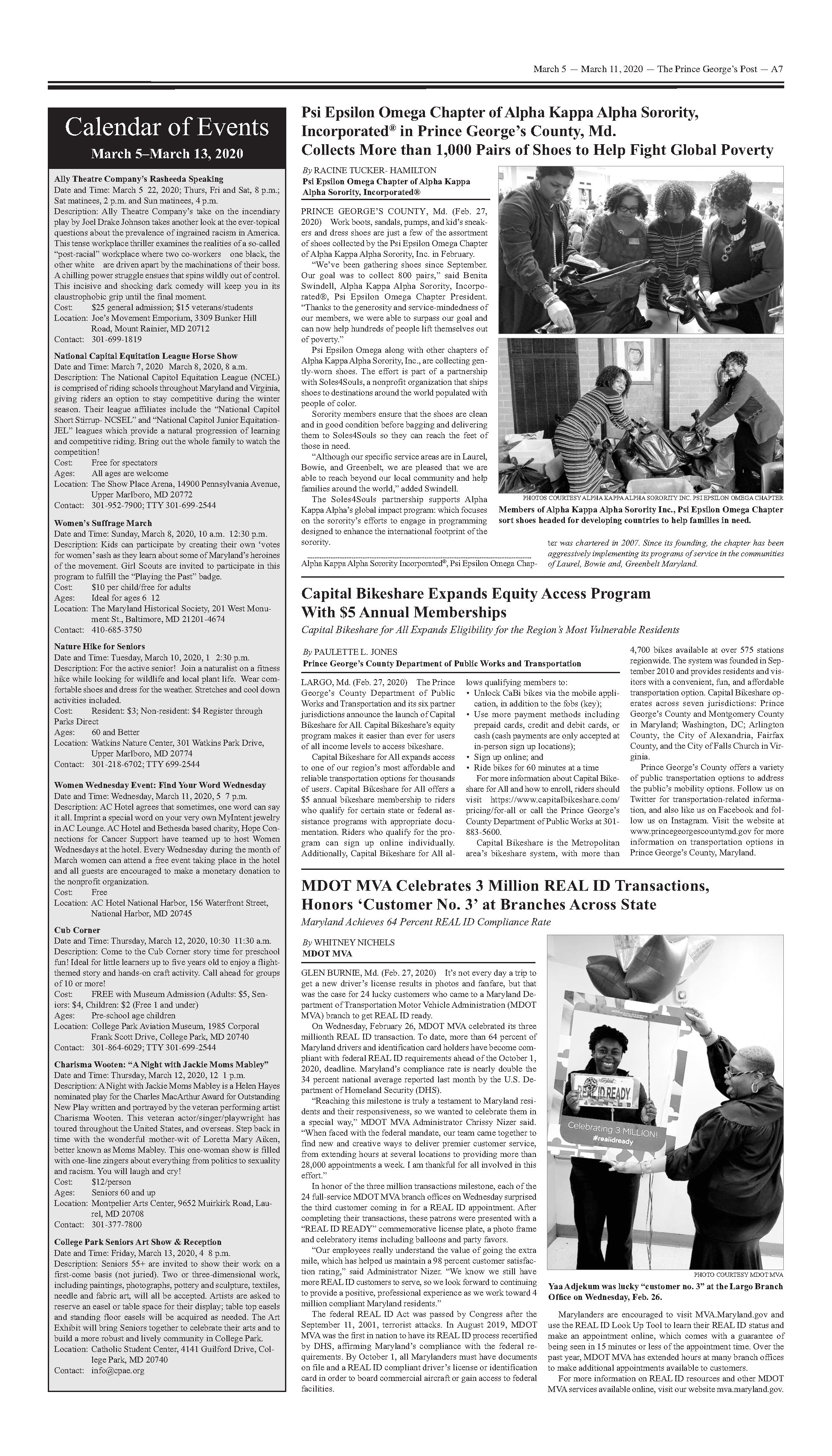 ---
January 2020 - Psi Epsilon Omega Chapter of Alpha Kappa Alpha Sorority, Inc., Supports Vulnerable Communities in Greenbelt, Bowie and Laurel on Martin Luther King, Jr., Day of Service